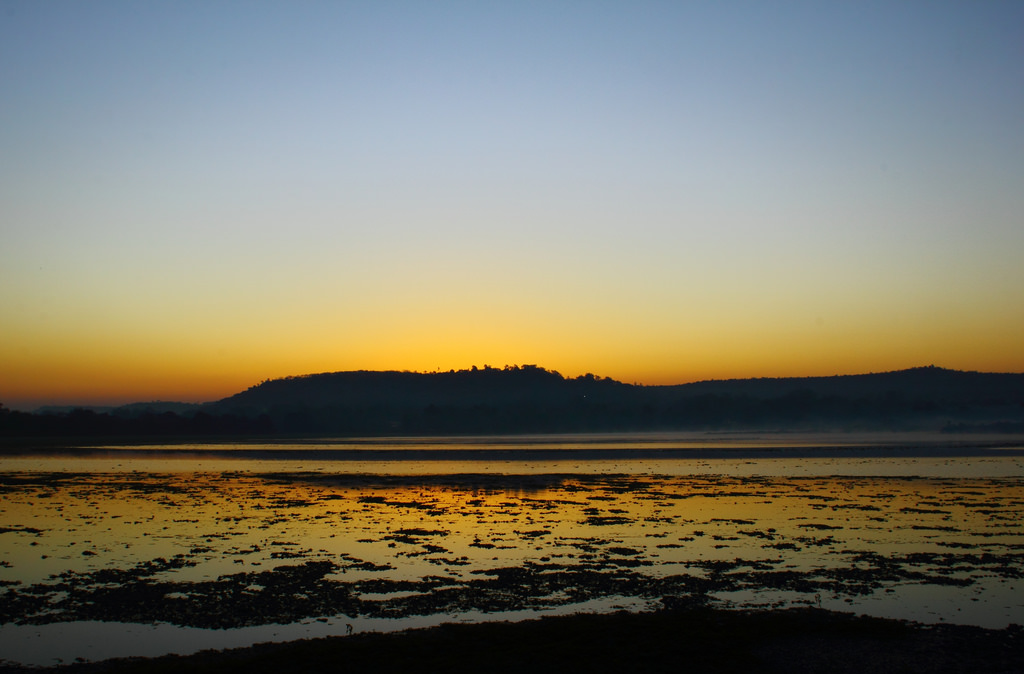 Best Places to Hangout in Pune with Friends
Best Places to Hangout in Pune with Friends
With a powerful history of the Marathas and the hub of academia, Pune is the cultural capital of Maharashtra. Even while pacing up with modernity, this city didn't lose its old-world charm. Popularly known as the 'Queen of the Deccan', this melting pot of different cultures is salubrious green city with something to offer to everyone. From world class restaurants and bars in Pune for the youngsters to spiritual places, there's seldom a dull moment here. But if you are looking ways to spend a day with your friends and are stuck with lack of plans, then we have listed down the five fun things to do:
1)A day in the Water Park
What could be a better way of beating the scorching heat than spending an amusing time at one of the water parks?! If spending an exciting time with your closed ones is on the cards, then the water parks in Pune would surely not disappoint you. Diamond Water Park, Krushnai Water Park and Splash Mountain Water Park are few of the interesting choices promising to cheer up your day with exciting rides and giant slides like twisters and turnpikes.
2)A trek to Parvati Hill
Proudly standing at a height of 2,100 feet, Parvati Hill is a popular weekend destination among the residents of Pune. Reaching atop of this hillock requires the visitors to get them involved in an adventurous trek. This hilltop offers a picturesque view inviting nature lovers from all over the state. So this weekend gear up your team and head for a thrilling trekking tour where all of you can enjoy the serenity of the Pune at its best. While trekking, don't miss out on paying a visit to the popular Parvati Temple, which features one of the oldest heritage structures constructed in the era of the Peshwa dynasty.
3)A vintage walk through Kasba Peth
Among the hip and happening sites of the vibrant Pune city lays the oldest residential suburb known as 'Kasba Peth'. If your squad has covered all the bars in Pune and in search of a rather serene spot, then this is the place to be at. From market to temples, historical places to cultural places, Kasba Peth has it all. Lal Mahal (a palace built in 1630 AD by Shivaji's father Shahaji Bhonsale), Kasba Ganpati Temple and Kumbhar Wada (a hub of earthen pot makers) are the popular landmarks of this residential area. The walls of the streets are made colorful with historically significant art drawn all over.
4)A surreal evening at Sinhagad Fort
Sinhagad Fort, translated as the 'Lion Fort', is a popular historical monument of Pune city. Earlier called as Kondana, this fort dates back to 2000 years. The Battle of Sinhagad took place at this fort marking this as a significant landmark. This fort consists of Kaundinyeshwar Temple, Amruteshwar Temple, Memorial of Tanaji and tomb of Rajaram (Shivaji's younger son). Its splendid architecture as the backdrop makes it the perfect place to get your photos clicked. After having lunch at a popular restaurant in Pune, head to this fort for a calm evening. The tranquility this place offers is perfect to catch up with you old friends.
5)Sunset at Pashan Lake
In the middle of the bustling life of Pune city lays a manmade yet worth exploring lake, Pashan Lake. Surrounded by lush green forest trails, this spot stands out to be one of the most beautiful places in the city. The natural serenity of this lake dates back to the British times when this was built as a water reservoir. The landscape encircling this lake has turned this spot as a popular picnic spot in the city. It even is home to a number of migratory birds making it a prevalent bird watching site. People often visit Pashan Lake for early morning fishing. Ride here with your friends to witness the splendid sunset.