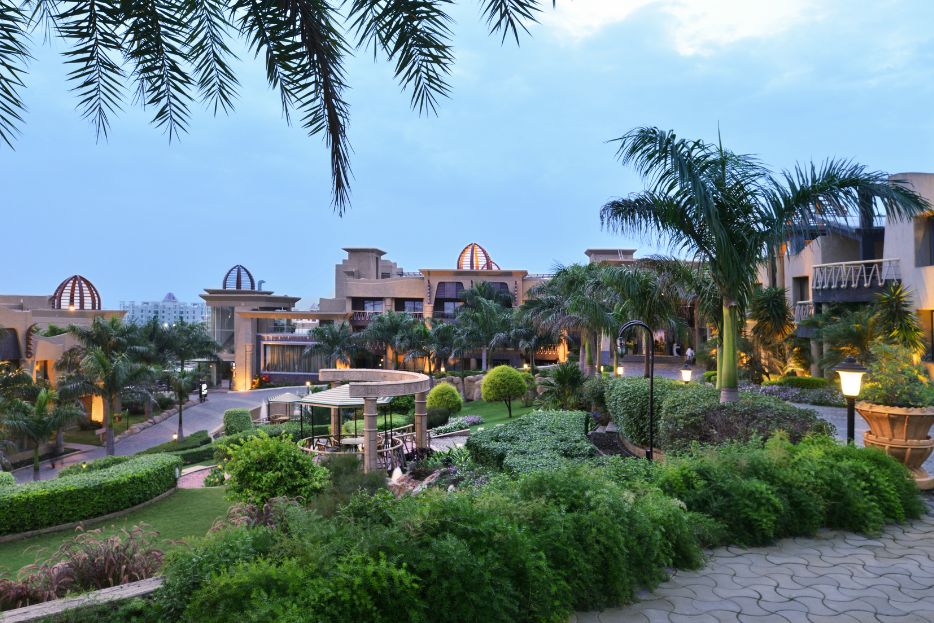 Aravindhan's Retreat into Nature: Embracing Pune's Stunning Scenery at The Corinthians
Amid the rhythm of city life, Aravindhan, a passionate traveller, had always yearned for an immersive experience where the symphony of nature took centre stage. This quest led him to The Corinthians in Pune, a resort in Pune. A place whispered to weave Nature into every inch of its space.
The vibrant greenery embraced him when he set foot on the property. It wasn't just about the curated landscapes but how the resort was nestled amid nature's canvas. Birds chirped overhead, the air was pure, and the greenery painted a serene backdrop.
He began his mornings with tranquil walks through the grounds of this 5-star hotel in Pune. Each step unveiled a new spectacle – the sight of dew-kissed flowers or the soft hum of bees busy at work. The Corinthians' emphasis on blending with nature was evident in every corner.
While the resort brimmed with greenery, Pyramisa Multi-Cuisine & Resto Bar, which is one of the best restaurants in Pune, was its culinary heart. Rather than being just an enclosed space, the restaurant brought the outside in. Its large windows and outdoor seating offered panoramic views of Pune's stunning landscapes. As Aravindhan indulged in the breakfast buffets or evening dinners, the blend of flavours was complemented by the visual treat of lush green expanses and the distant hills.
On the second day, drawn by the refreshing blue, he headed to the Oasis Pool Bar. While the idea of a swim-up bar was enticing, what truly made it special was its surroundings. Situated amid abundant greenery, every sip felt like a toast to nature. The gentle rustling of the trees and the chirping of birds harmoniously blended with the soft murmurs of guests.
However, for Aravindhan, the trip's highlight was the resort's dedication to outdoor activities that fostered a closer bond with nature. The Tennis Court, nestled amidst trees, provided a sporting experience. A session of archery had the distant mountains as a backdrop, and cycling around the resort let him explore its natural contours and hidden green nooks.
As his stay drew to an end, Aravindhan reflected on his experiences. The Corinthians wasn't just a resort but a testament to how luxury could harmoniously blend with nature. It was about waking up to birdsong, dining with nature as your companion, and sleeping under a canopy of stars.
With a promise to himself to return, Aravindhan left The Corinthians with a rejuvenated spirit and a deeper appreciation for nature's myriad wonders. His chronicle of the trip wouldn't just be about a stay at a resort; it would be a tale of rediscovering nature in its purest form.